Regular price
Sale price
$40.00 USD
Unit price
per
Sale
Sold out
per month
Compare to Retail Price $250
Bundle & Save: 5% off 2 items, 10% off 3+ items
Age Range: 1 year - 5 years
Average Rental Duration: 2-4 months
Typical Savings (renting vs. buying): $130 (save 52%)
JoyLet families love renting scooters for the summer. They're the perfect way to let your little one enjoy the season in style. 
PRIMO ride on toys combine classic Italian design with the finest craftsmanship to create a timeless ride on scooter. Designed for both indoor and outdoor use to let your little one have fun anywhere.

Features

Handmade, durable, and timeless

Features a soft cushion seat covered in artificial leather

Meaningful, valuable, and quality kids ride on toy for 1- to 5-year-old kids made of metal in a simple timeless design

Self-propelled scooter provides a quiet and smooth ride

The winner of THE BEST TOY 2019 given by ASTRA, The American Specialty Toy Retailing Association.

Nominated for the 2021 Toy OSCAR (TOTY)
Dimension & Details

Product Weight: 13 lbs

Product dimension: 30-inch-long, 12 inch wide, 17 inch high (handlebar) and 12.5 inch seat height.

Product Materials:
-Solid metal sheet frame
-Aluminum trim around the leg-shield
-Metal rim wheels
-Smooth black plastic tires
-Hand-bended metal tubes for the handlebar, fork and drivetrain
-Artificial leather seat cover

Recommended age range: 1-5 years

Maximum allowed weight: 44 lbs (Limit due to lack of brakes, not due to stability or quality).
What's included in my rental?
View full details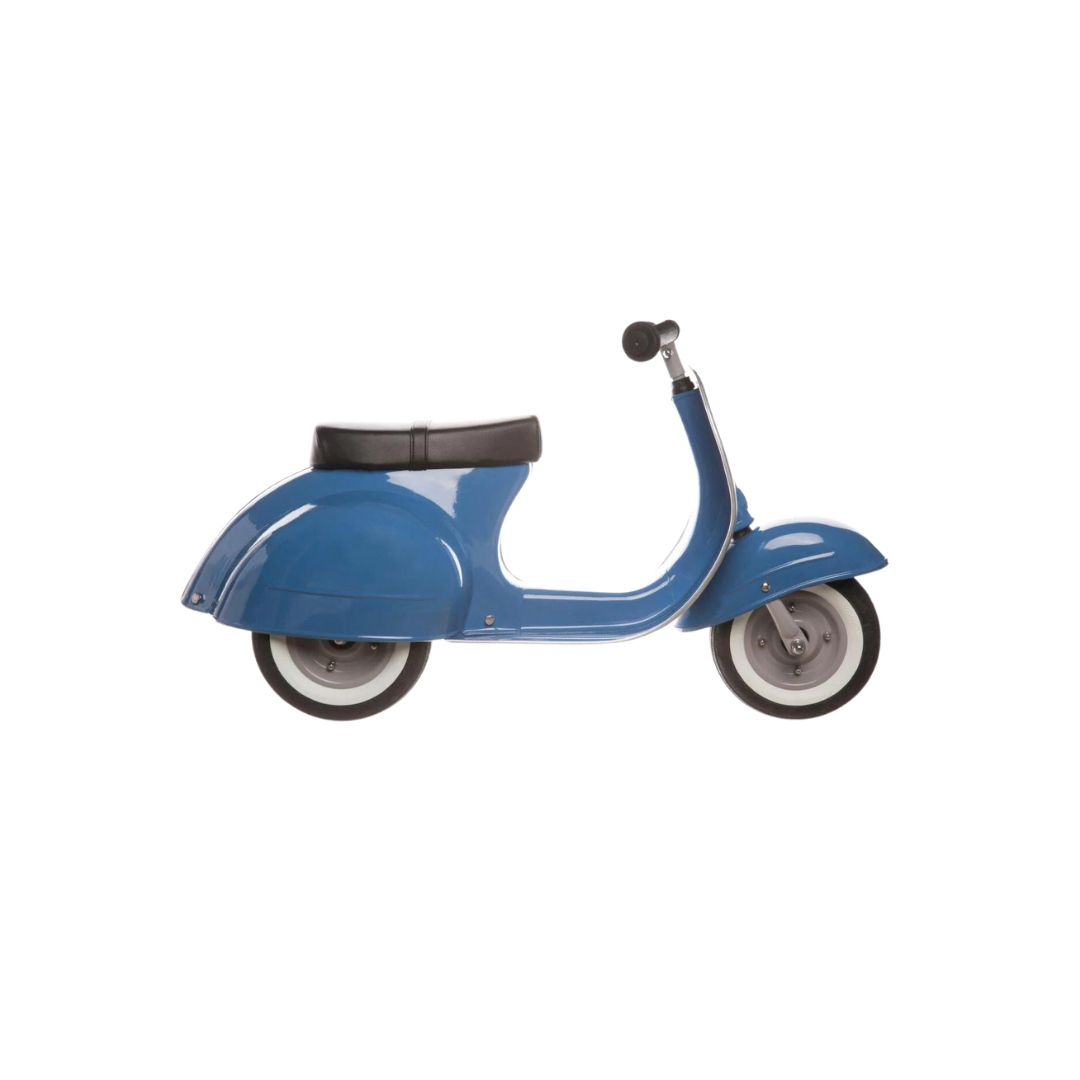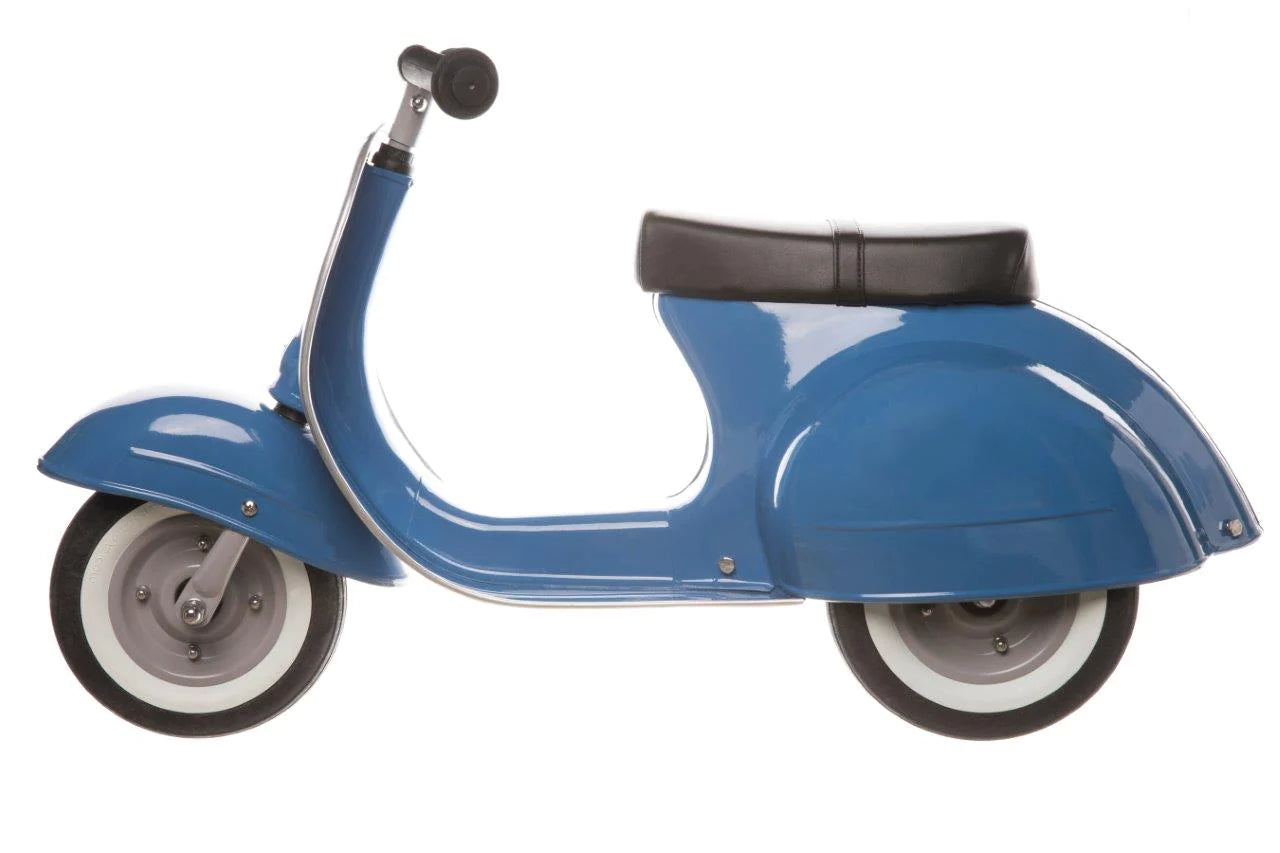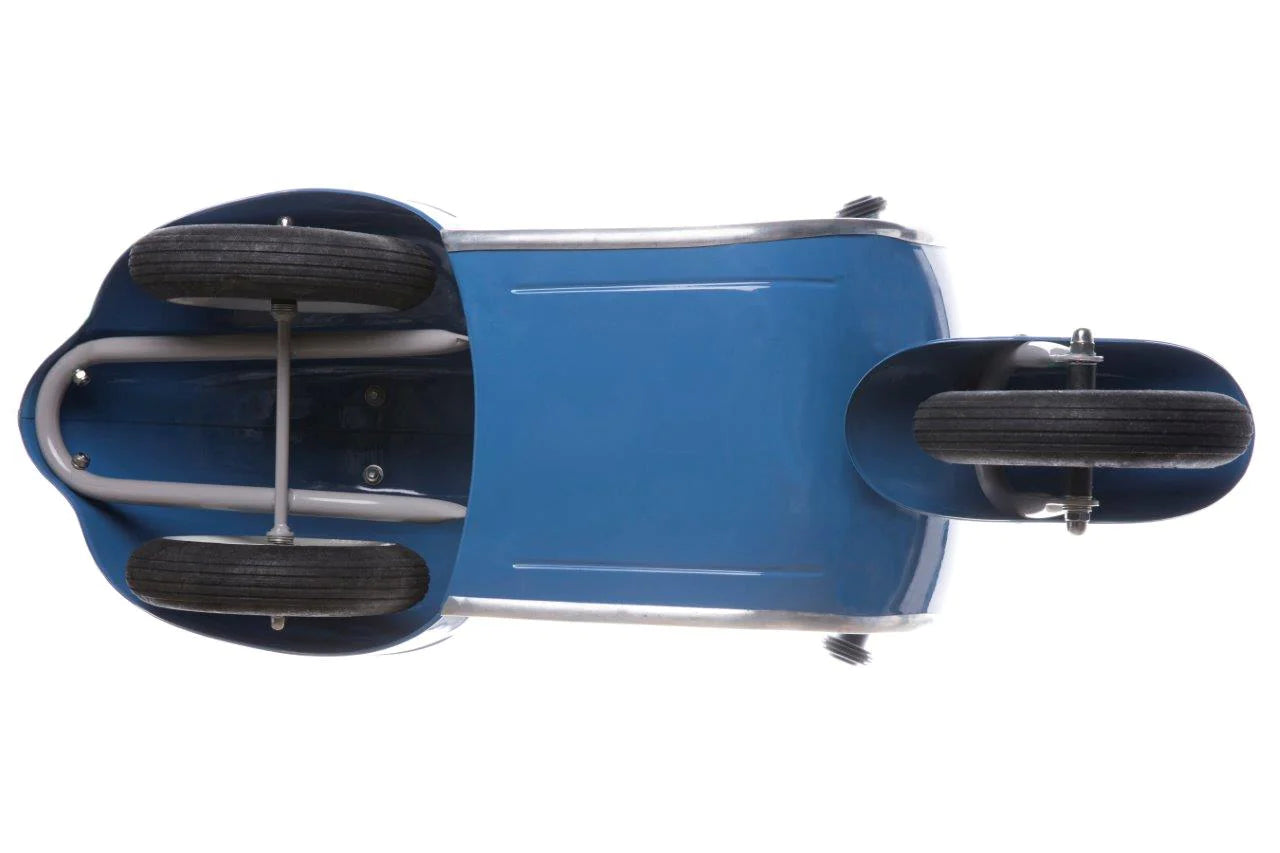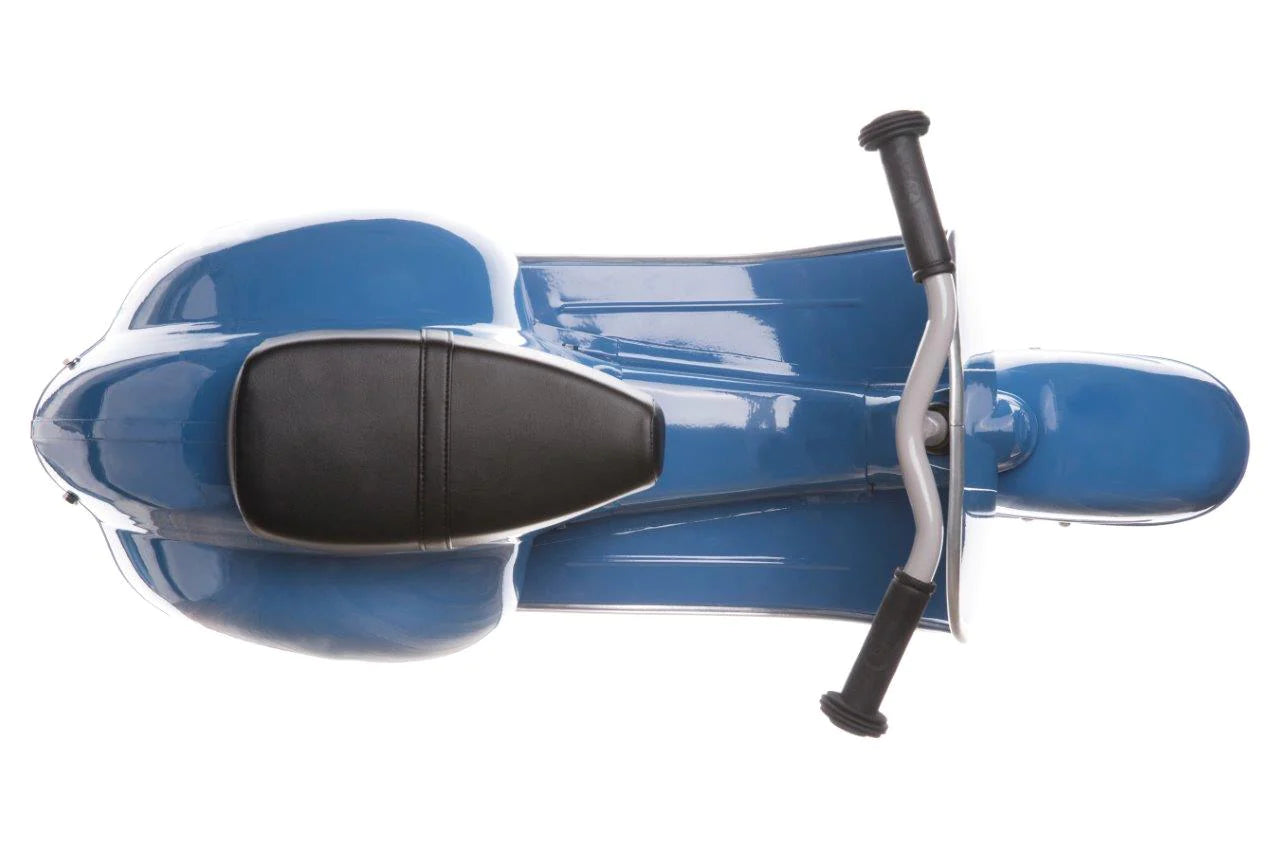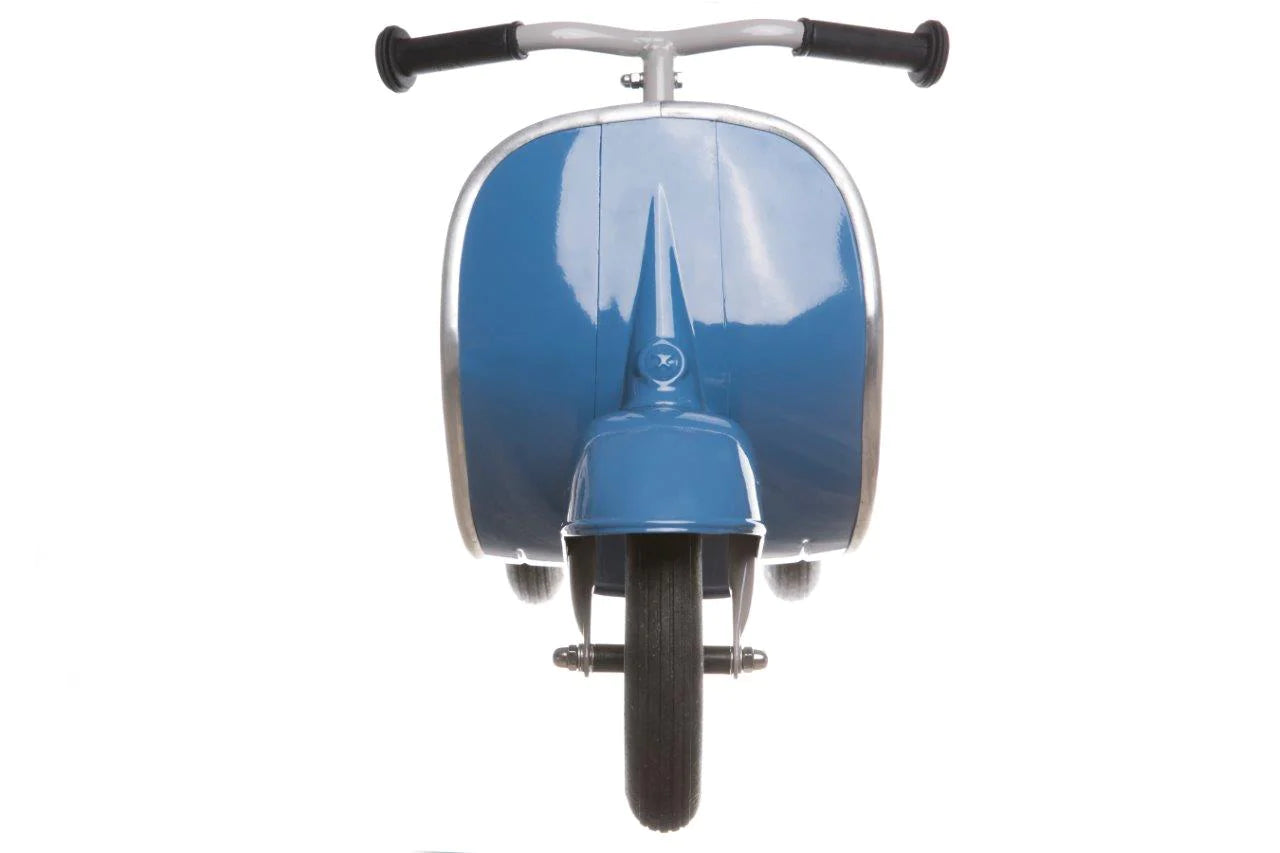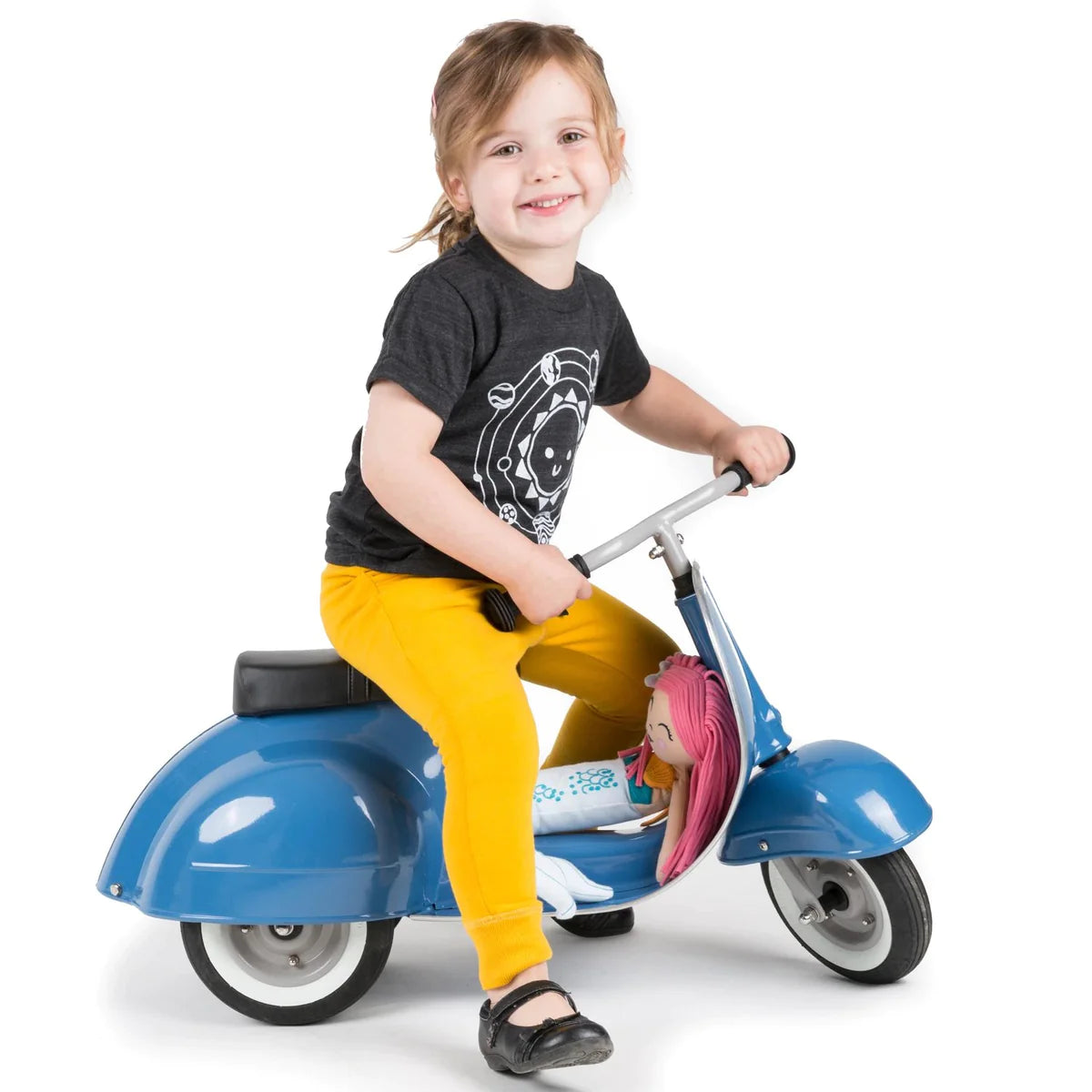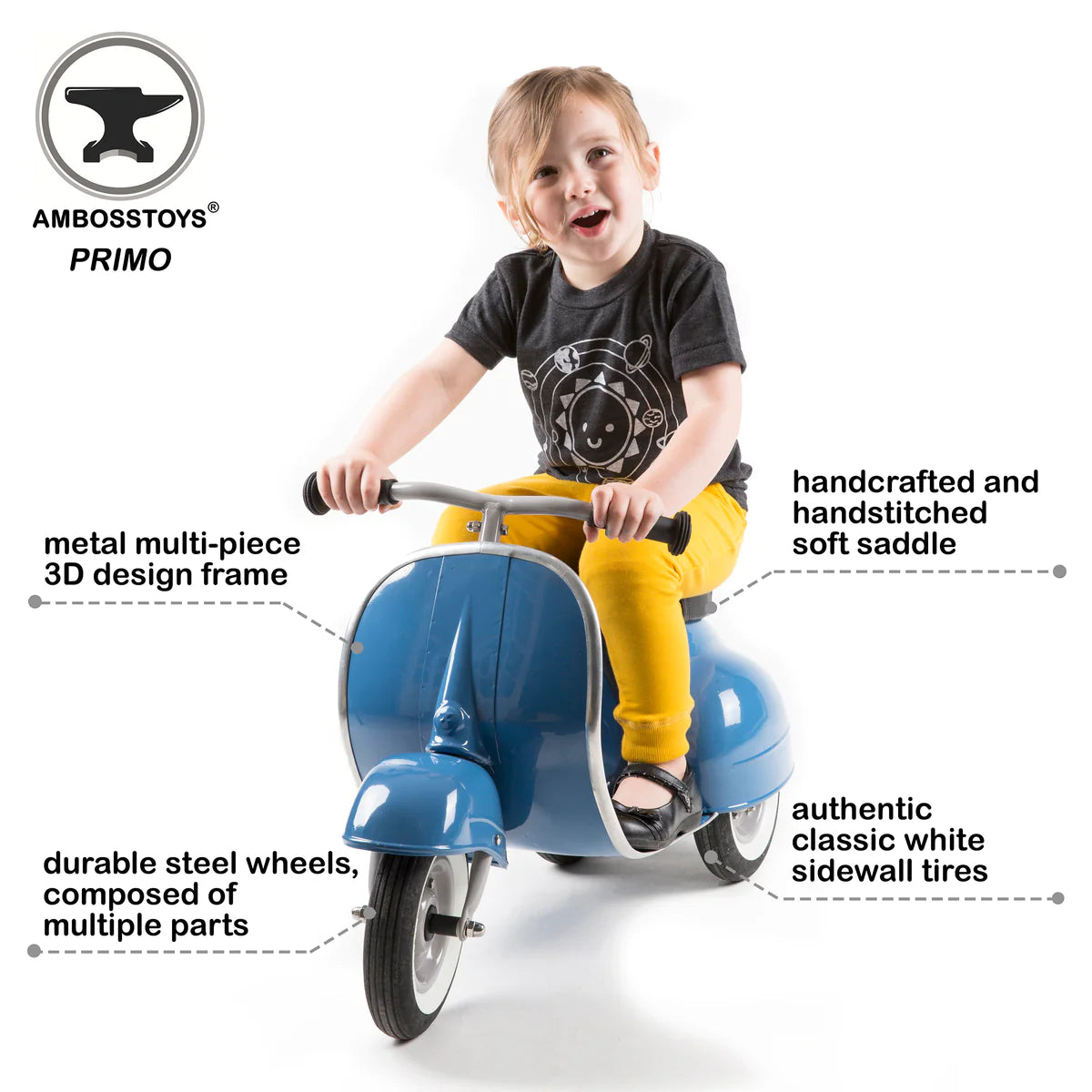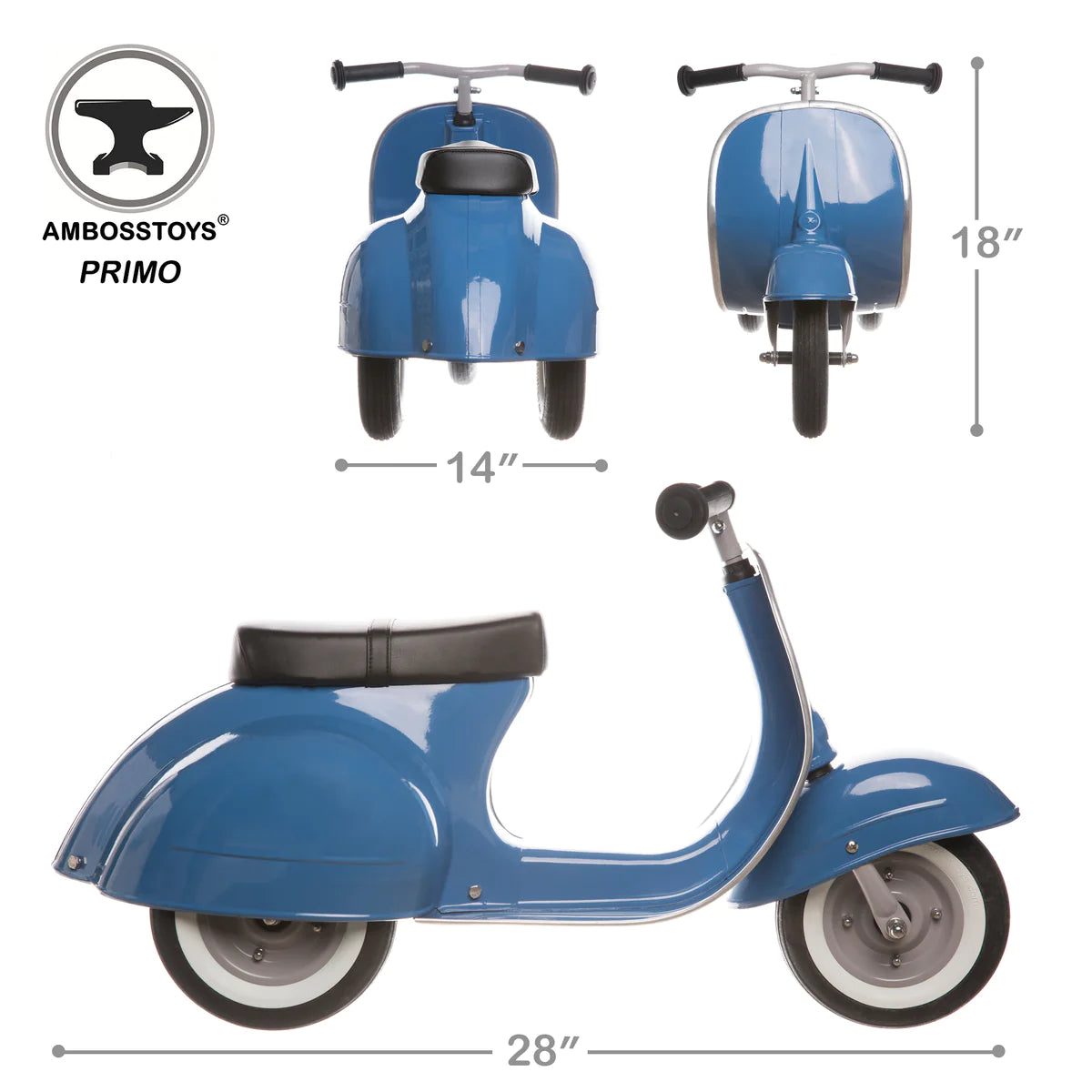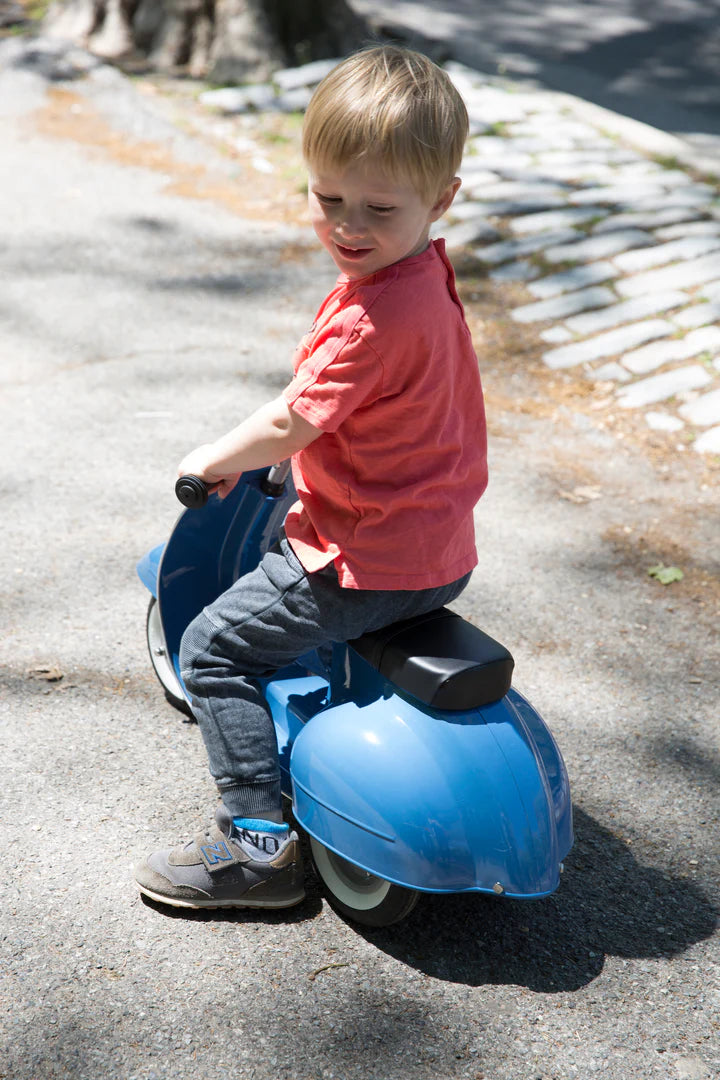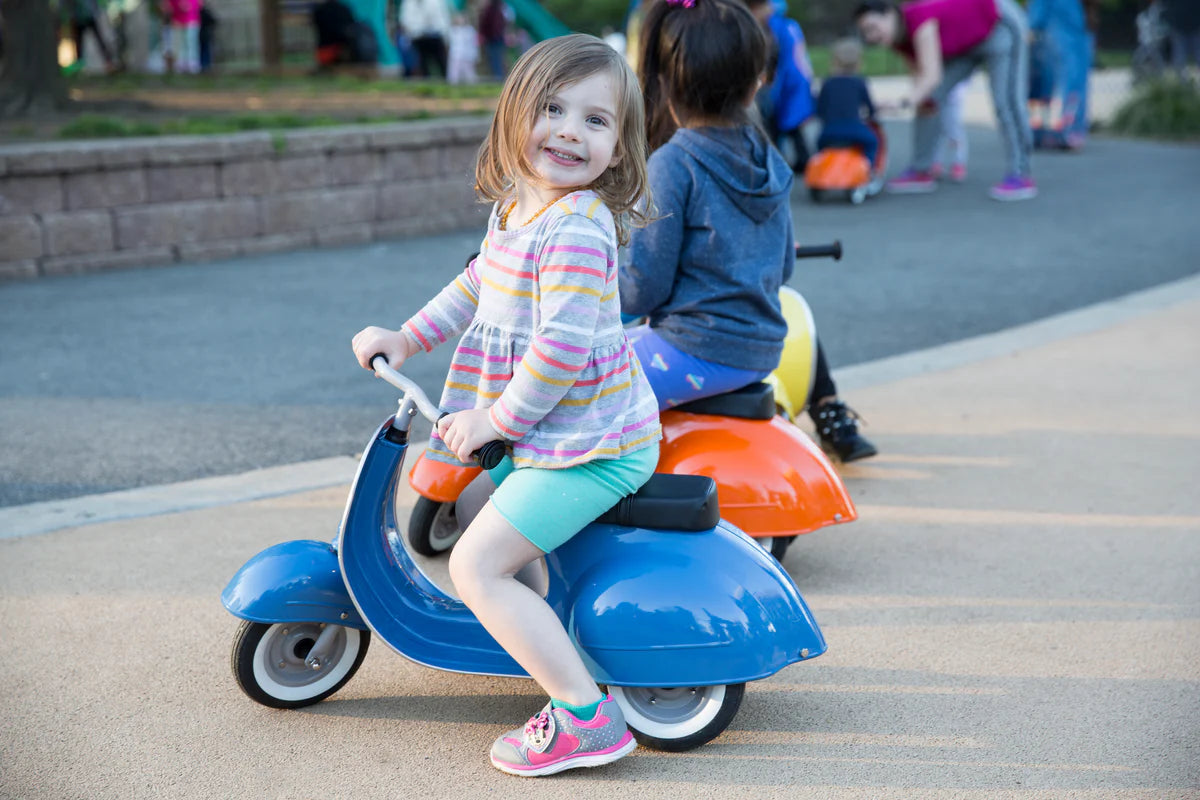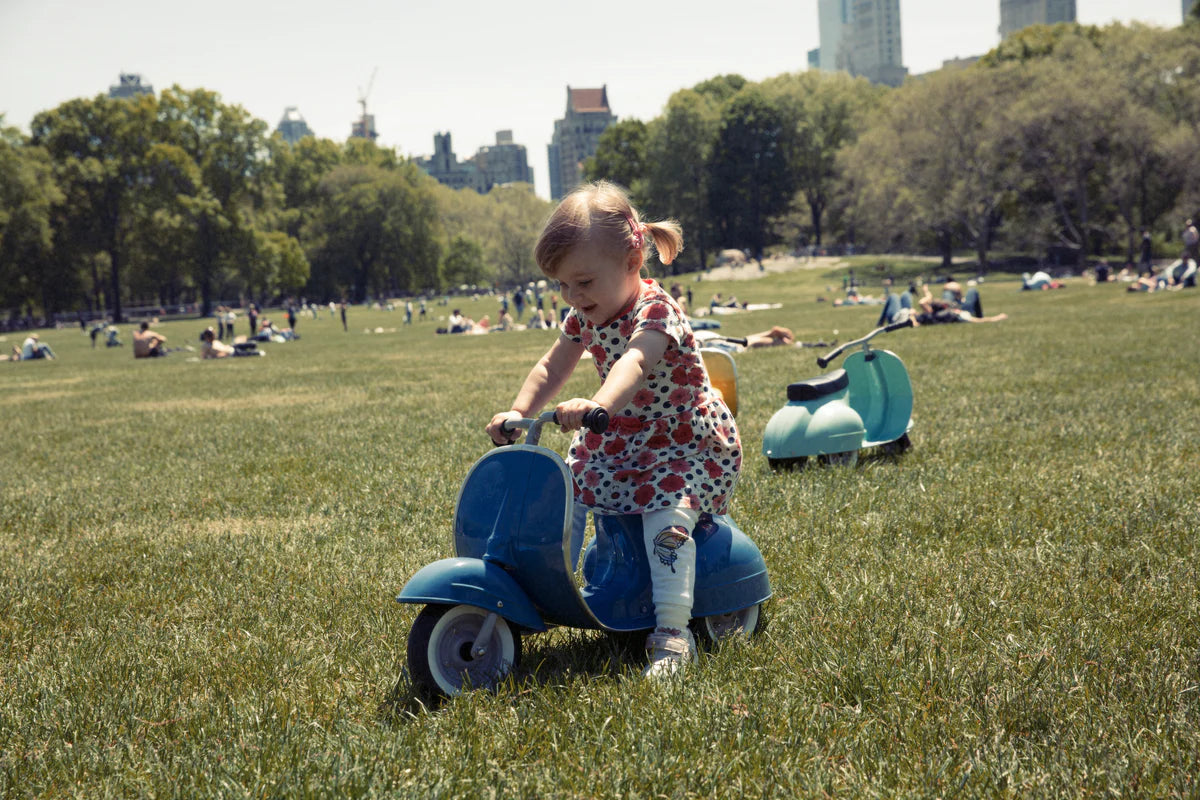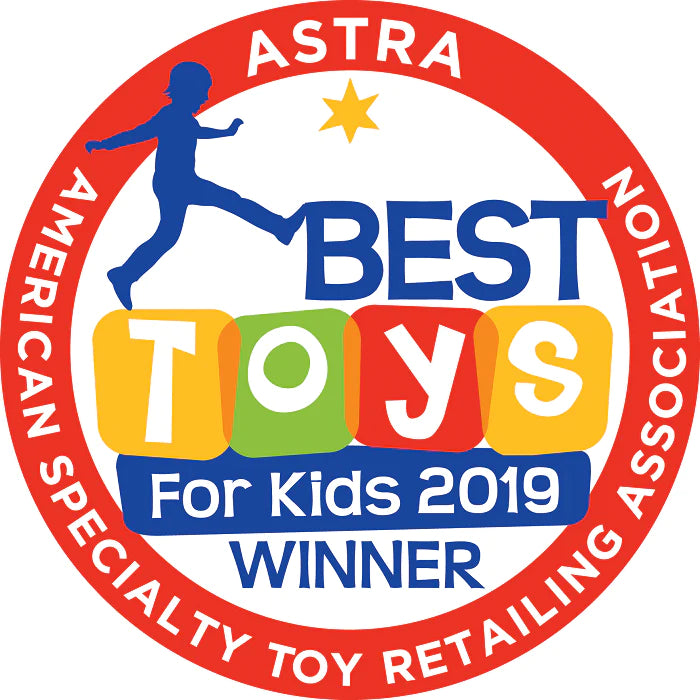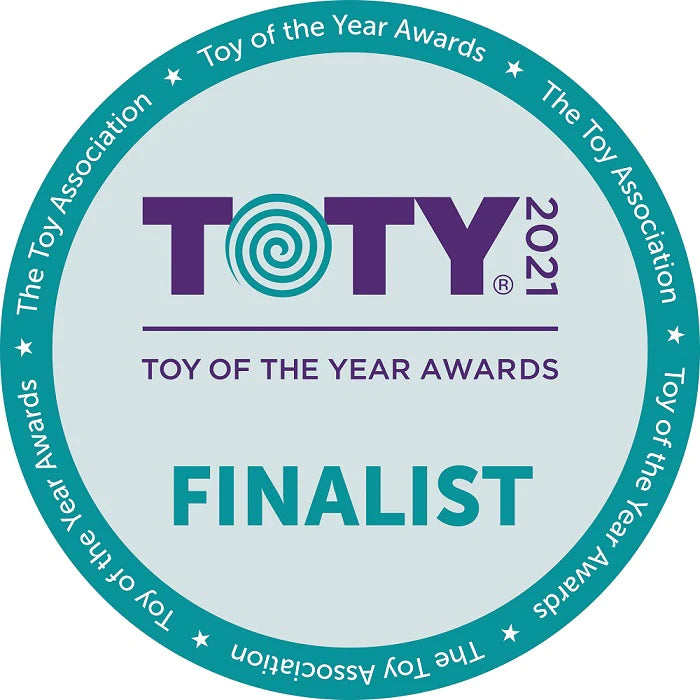 Additional Product Details
Delivery & Returns

You may book your rentals weeks and months in advance! This is great to ensure you'll have the gear you need delivered when you need it.

At checkout you'll be prompted to select your preferred delivery date.

When you're done using your gear, simply cancel your rental in your customer account. We'll follow-up to schedule a pick-up date.

We charge a service fee at checkout to cover delivery, pick-up, and cleaning. The service fee rate fluctuates based on delivery distance to your address.

Gear is delivered package-free, clean, sanitized, inspected, and ready to use!
How Billing Works

We bill on a monthly basis.

At checkout you'll be charged for your first month's rental + delivery if applicable.

We won't bill you again until 1 month after your delivery date. We encourage you to book in advance! You can reserve rentals up to 1 year out!

We'll continue to charge your payment method each month until you cancel your subscription in your customer account.

If you are ready to part with your gear, be sure to cancel your subscription before your next bill date.
Cleaning & Inspection Process

Each piece of gear goes through a 3-point cleaning and inspection process before it's delivered to you.

1.) Clean product according to manufacturer's specifications. We only use gentle, baby-safe products such as castile soap, distilled vinegar, warm water, baking soda, and free & clear detergents.

2.) Sanitize products using methods specific to the product's material. Depending on the product, we may use UV, steam, and/or NICU-grade medical device disinfectant.

3.) Inspect products to ensure products were cleaned and sanitized completely and that the gear functions safely. If gear does not satisfy inspection, it is removed from our inventory to be repaired or replaced.
Care & User Instructions

All gear is delivered cleaned, sanitized, and ready to use.

Refer to fabric tags and/or the user manual for instructions on how to care for your gear during your rental.

Please reference the user manual for safety information prior to use.
Bundle and Save
Rent two pieces of gear and save 5%. Rent three or more and save 10% on your subscription each month. Discount automatically applied in your cart.
Become a Member
Join our Annual Membership for $200/year. Get unlimited free deliveries and returns, save 10% on each rental, take advantage of our Try-to-Buy program, and access our gear guide course.